How to Create Credit Note for return/refund order from PayRecon to SQL/Autocount?
Before we proceed, make sure you have manage return orders, click HERE to check for the steps.
After done Step 1, proceed to BUSINESS REPORTS > RETURN RECONCILIATION REPORT.
Filter by choosing the MARKETPLACE & SELLER ID & DATE RANGE , then click Search.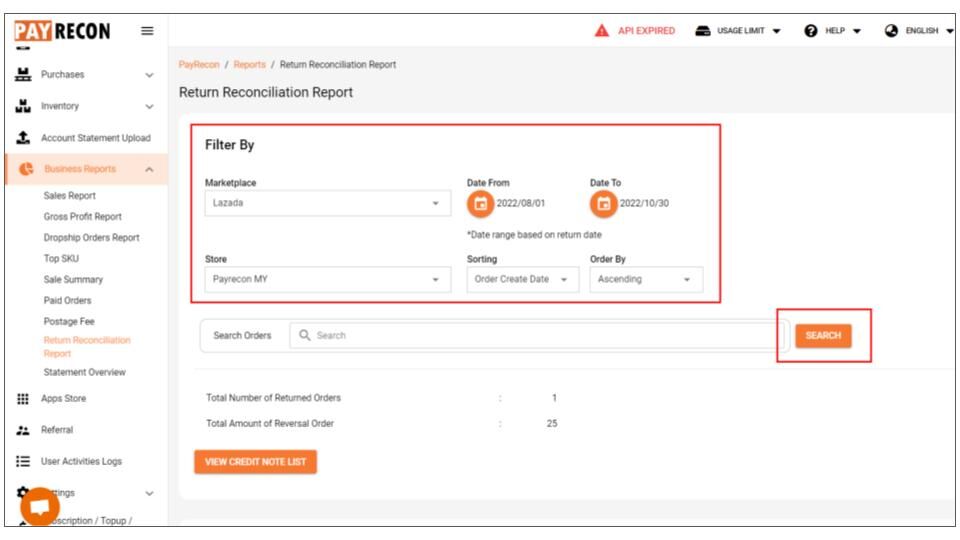 You may check the order information in this report. If there is no issue, you may select the order, and click Add to Credit Note (Selected Only).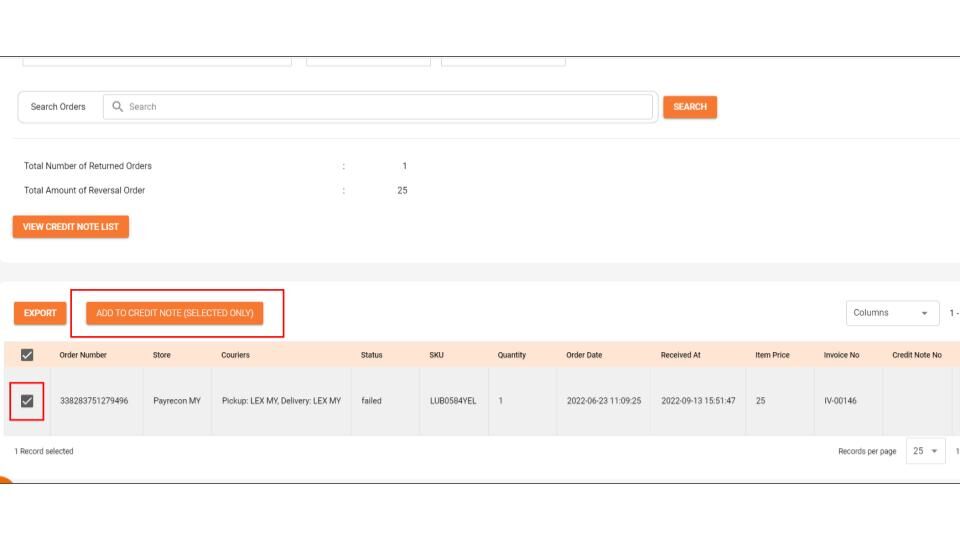 You may recheck the order list again before passing it to your accounting. Click VIEW CREDIT NOTE LIST.
*Make sure the order already has its Invoice Number.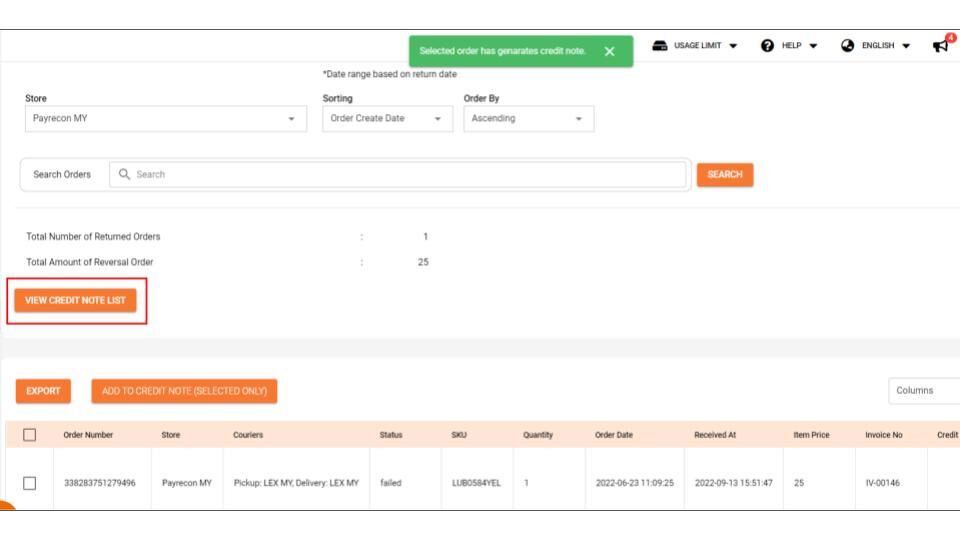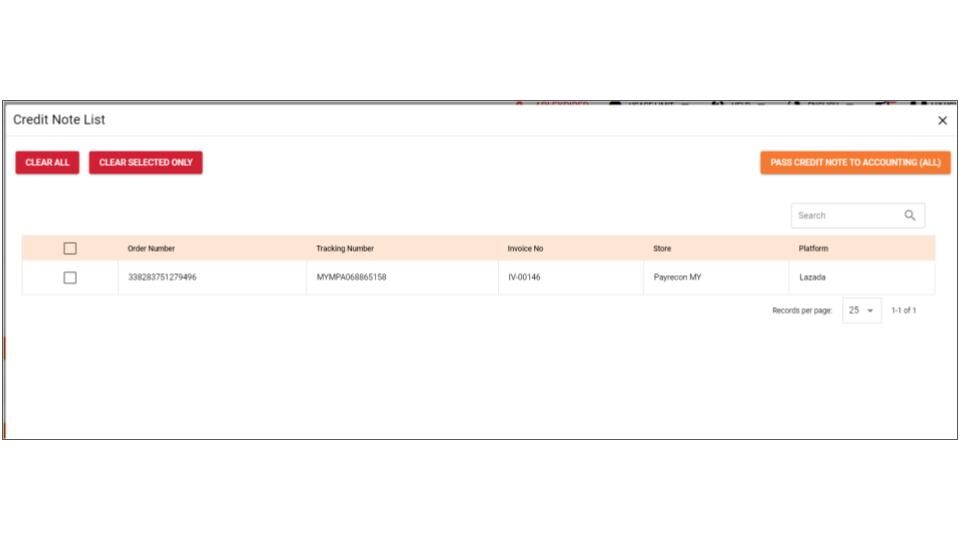 Then, Login to Payrecon Integrator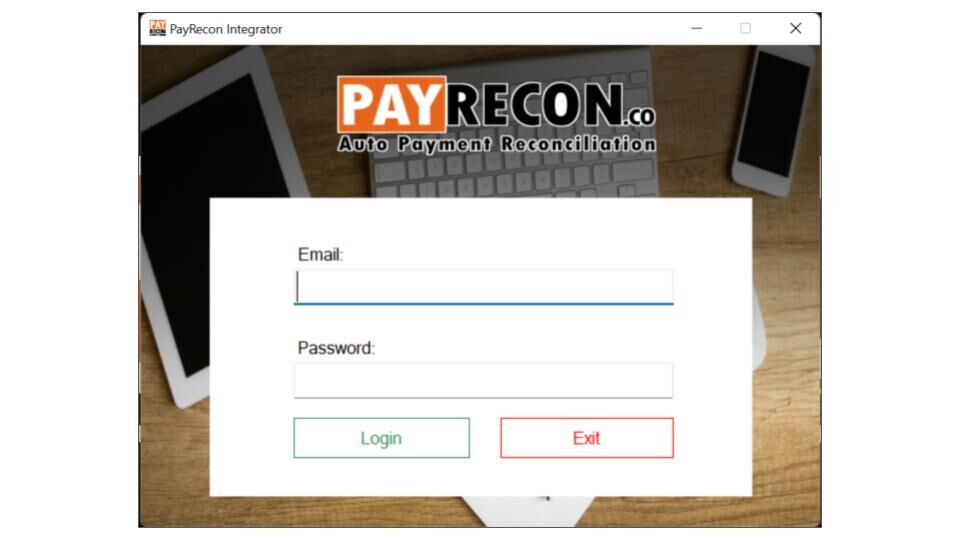 Click Cancel Return to Credit Note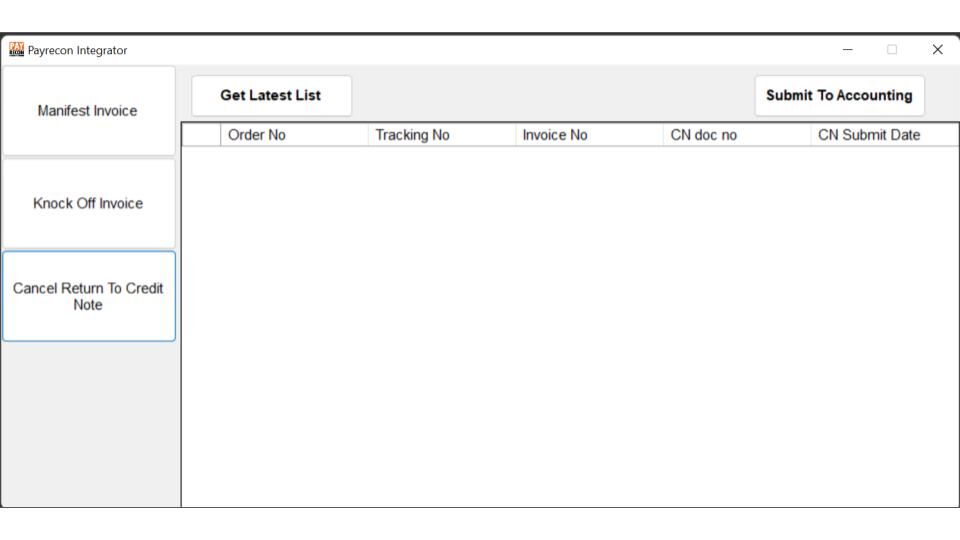 Click Submit to Accounting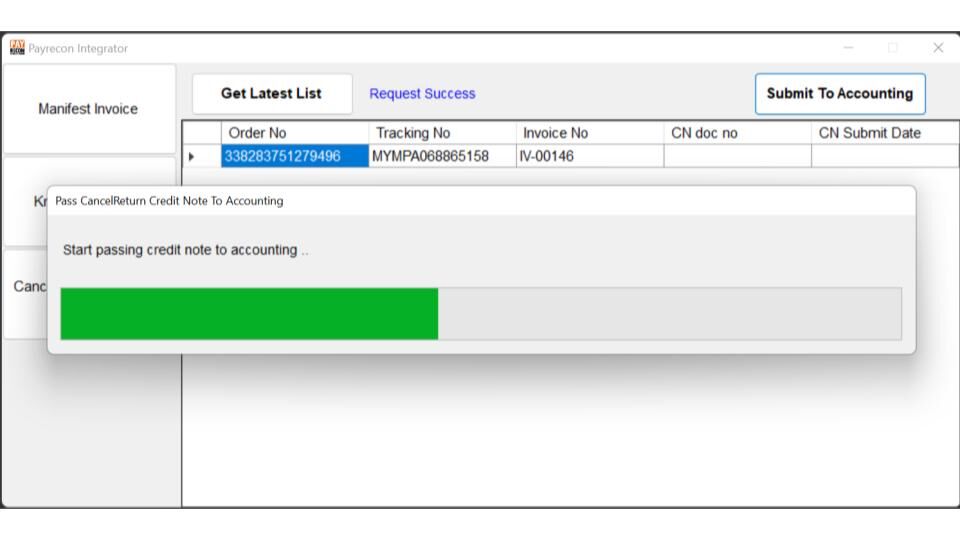 If successful, it will show a message like this.
Then you will see the OR number in the Integrator list and in Return Reconciliation Report.