GET STARTED WITH NINJA VAN TODAY!
Don't miss our exclusive promotion tailored for PayRecon users!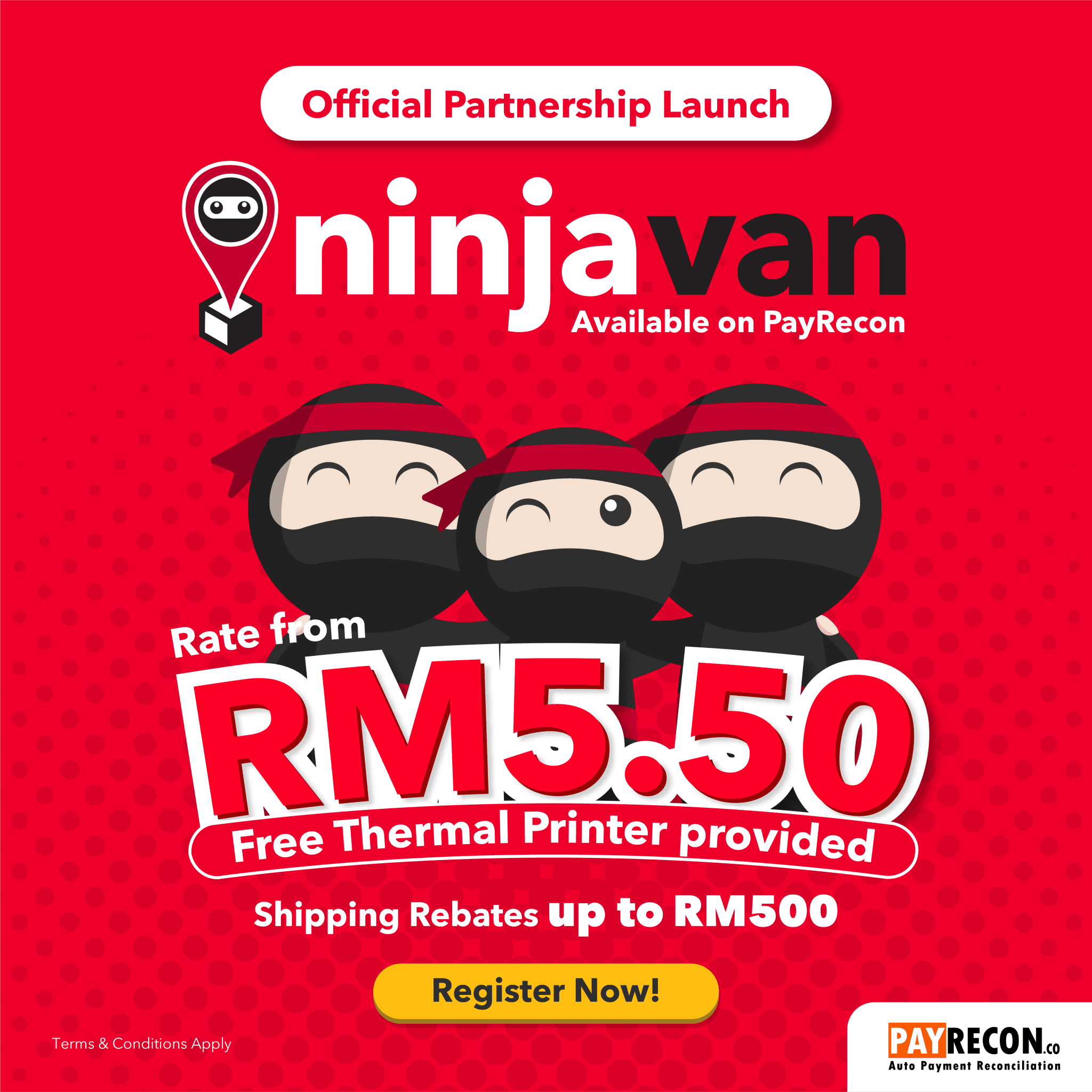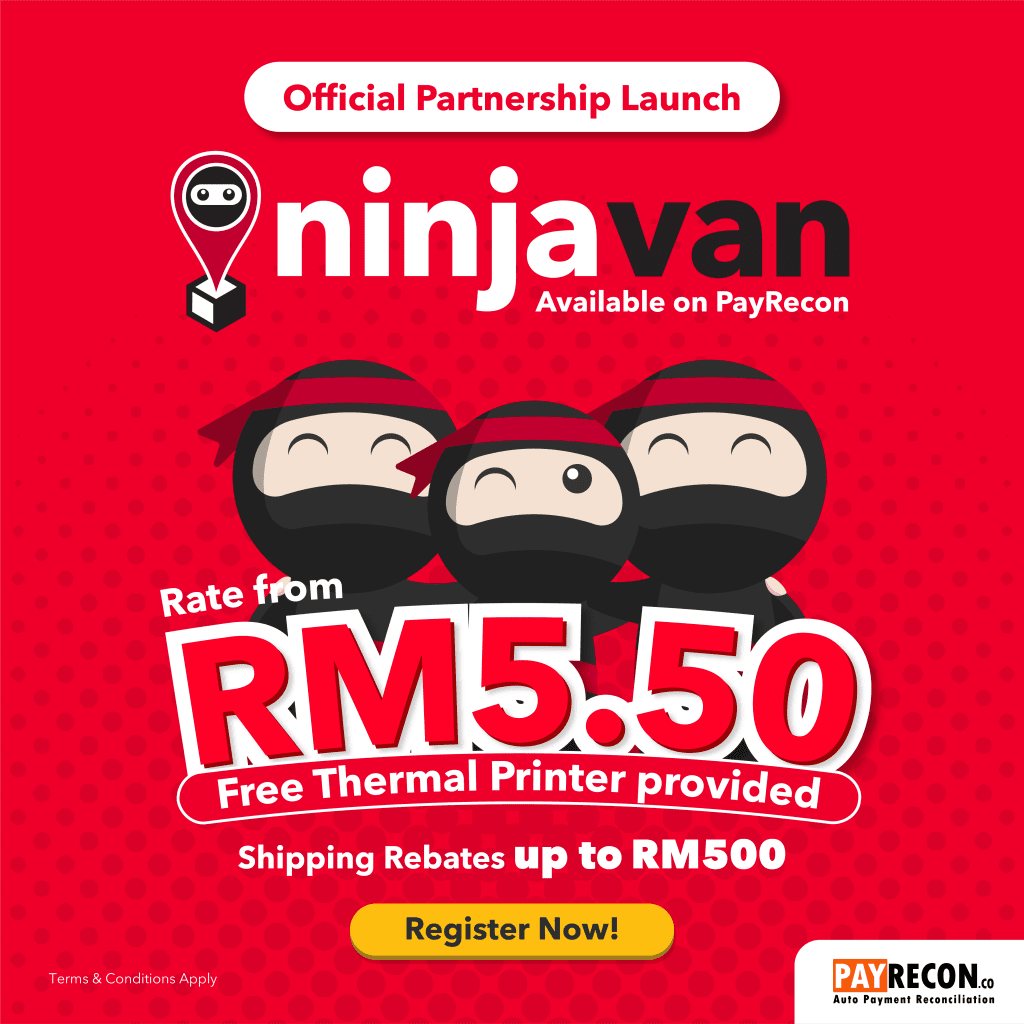 Ninja Van is proud to offer you unbeatable rates starting at just RM5.50 per parcel, a complimentary thermal printer, and even shipping rebates worth up to RM500!
(subject to terms and conditions)
Enjoy the following BENEFITS as a Ninja Pro Account user:
To learn more about this incredible Ninja Van promotion, click on the button below and share your details.
Our dedicated Ninja Van team will reach out to you with all the exciting details.