(V1) How to pass invoice & payment knock off to accounting software by integrator?
Select ORDERS > CARRIER MANIFEST then tick the ORDERS and click SEND TO INVOICE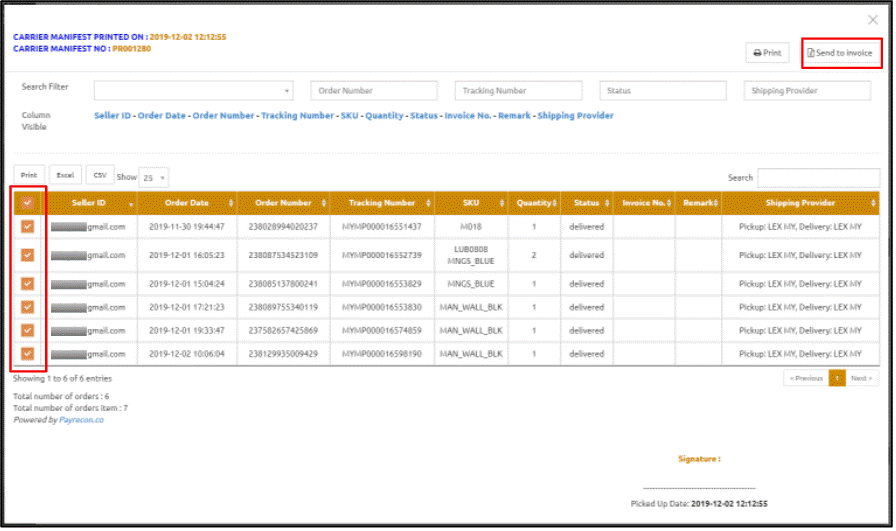 It will show a message after submit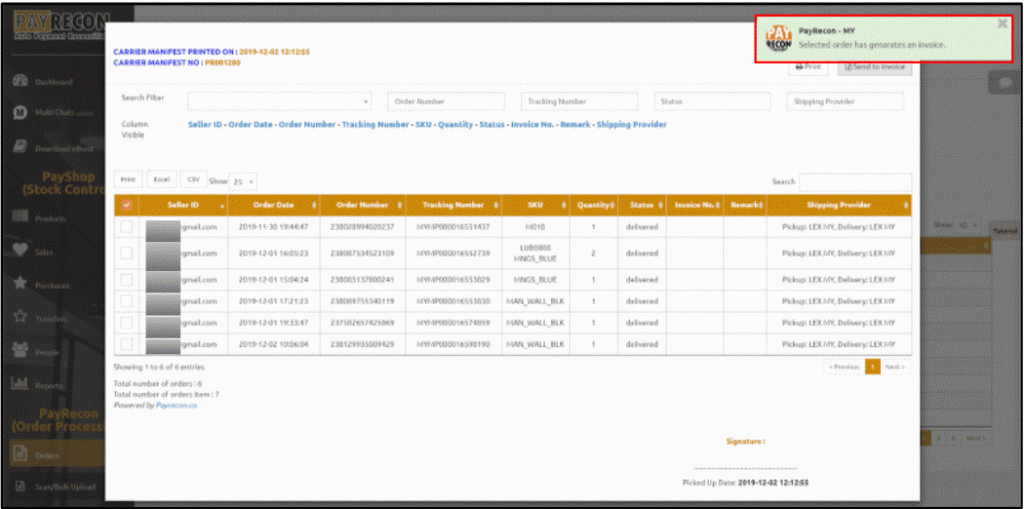 Next log in to the integrator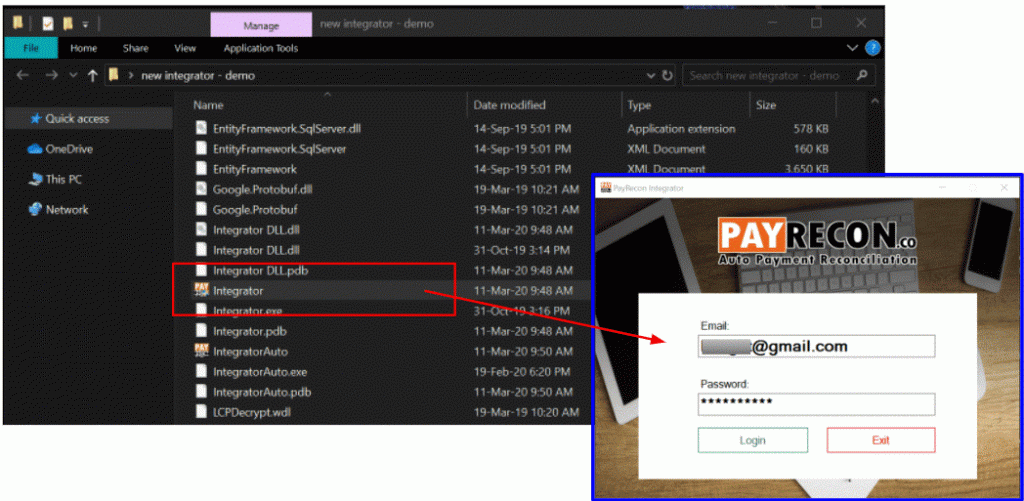 Then click on GET LATEST LIST to get orders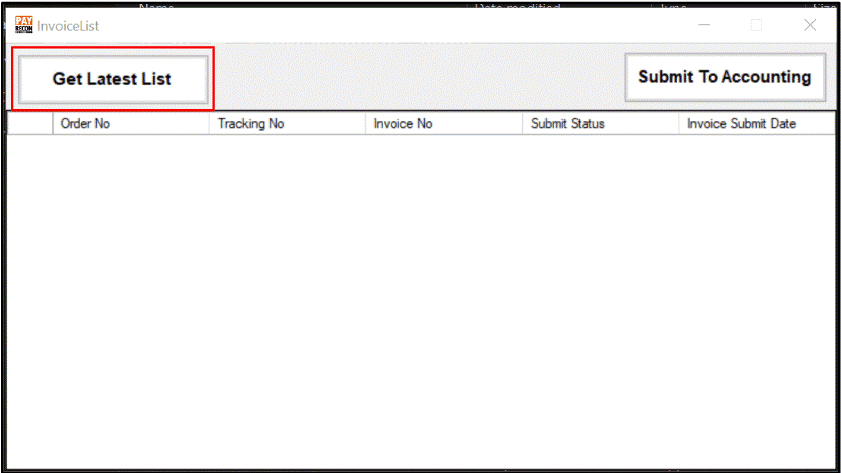 The order you have selected just now will show in the list. Then, click SUBMIT TO ACCOUNTING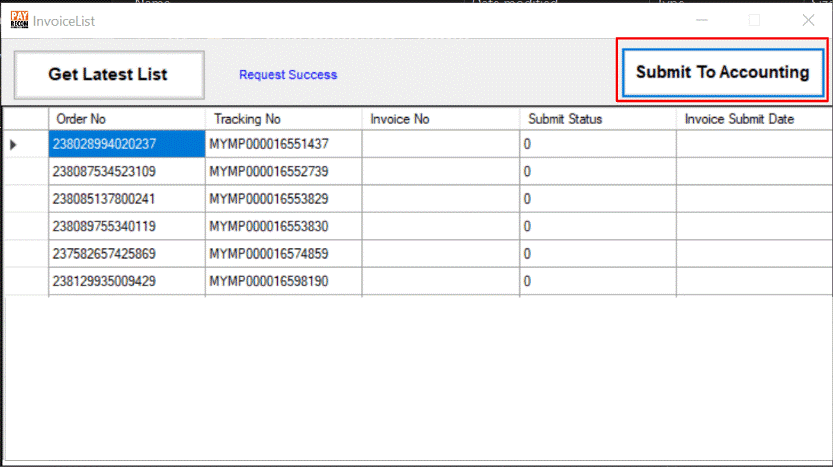 After submit to accounting the list will show INVOICE NUMBER and INVOICE SUBMIT DATE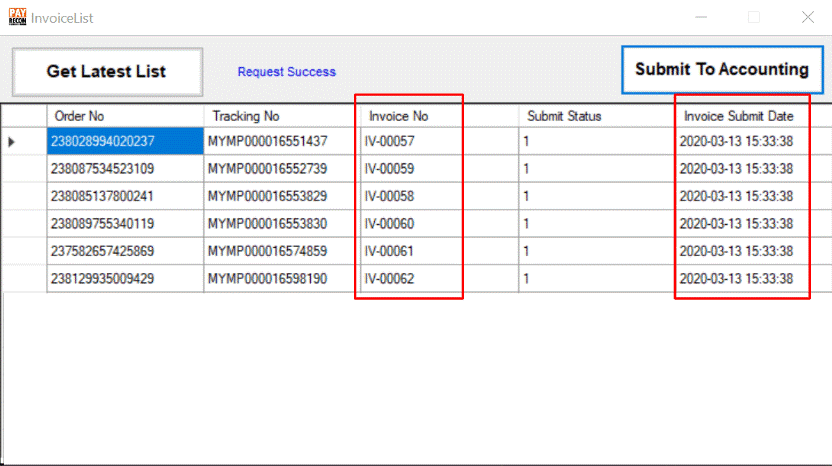 After done submit, go back to Paid Order report in Payrecon. Select DATE RANGE for the orders.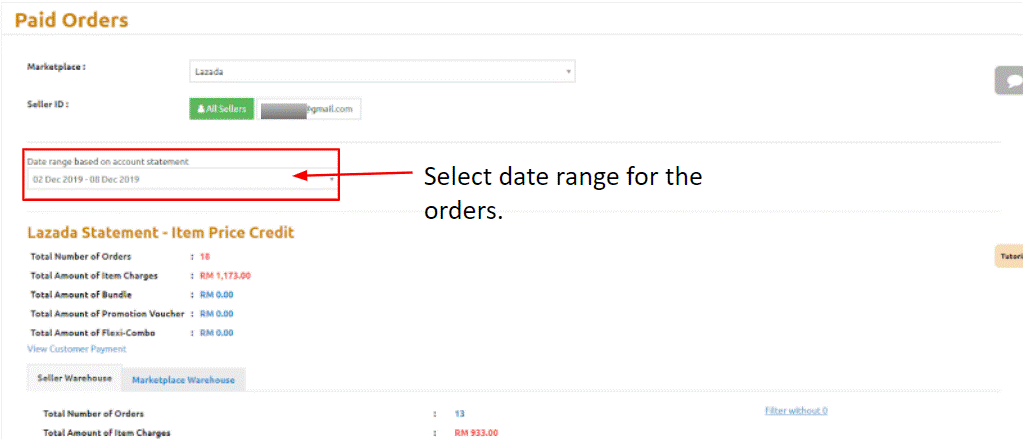 Click ADD ALL TO CUSTOMER PAYMENT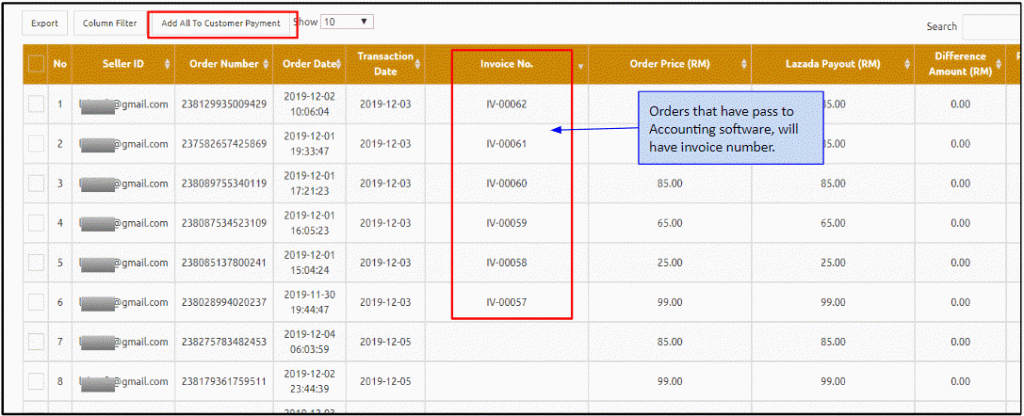 Click VIEW CUSTOMER PAYMENT to check the knock off list

Next open integrator and click KNOCK OFF INVOICE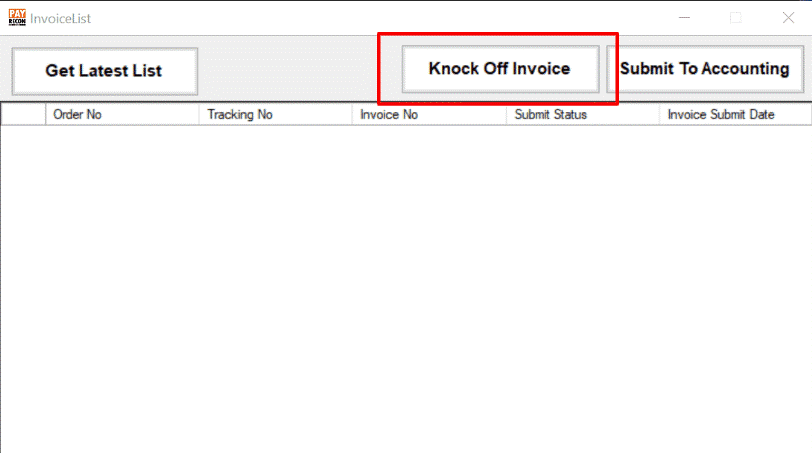 When this process finish running, the knock off process is done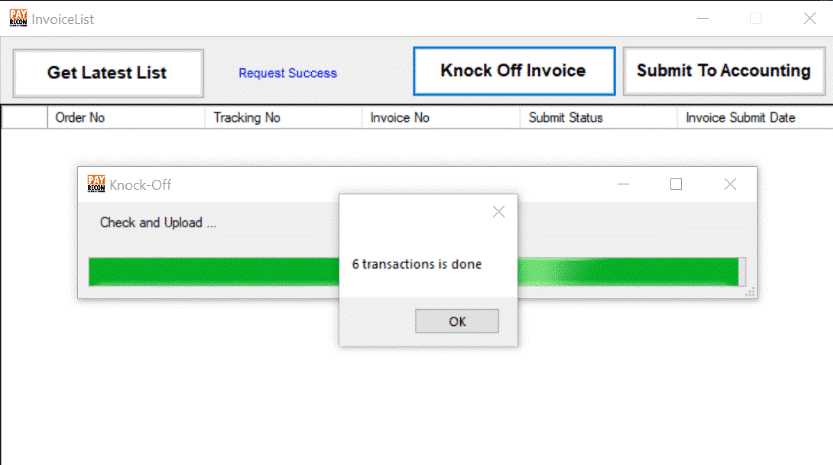 PAYMENT NO will update to Paid Order Report