How to Start with PayRecon?
Fill in the required* information
A message will pop out after registered.
Please check your email for the activation link.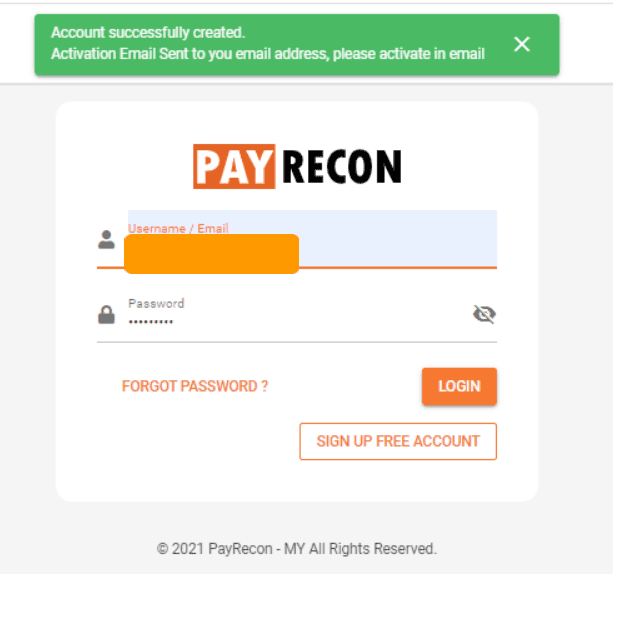 we will send you an email.
Click activation link to activate your account.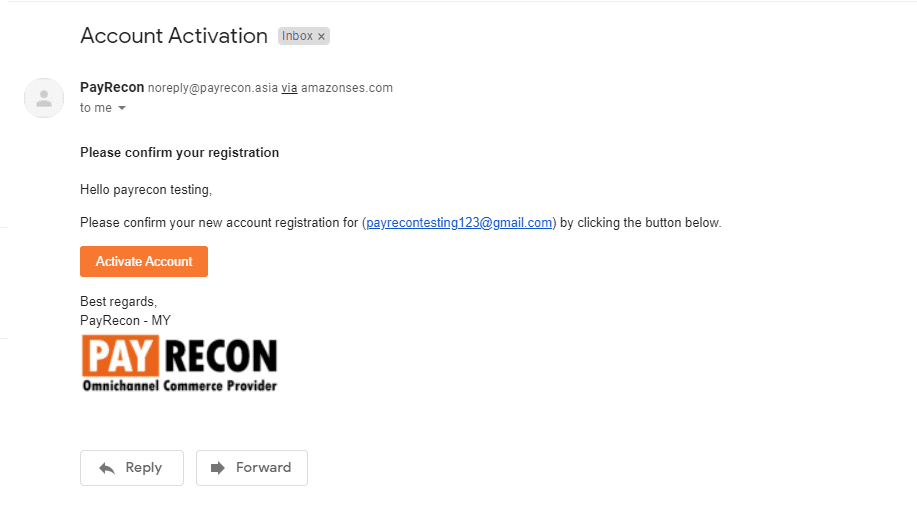 After log in to payrecon, follow the steps to start your business!

Fill up your user profile and click continue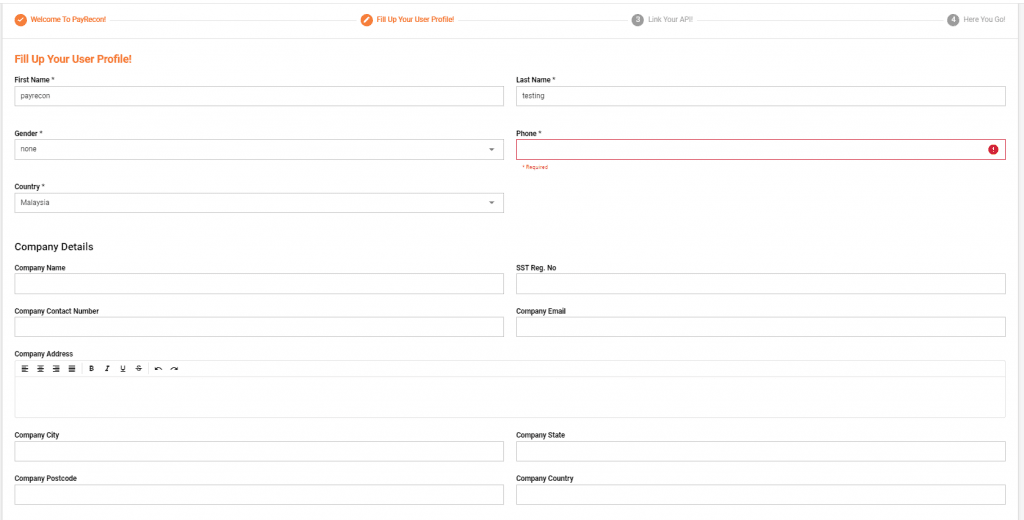 A message will pop up after you fill in user profile.
you can now link your API by clicking the logo and continue.

Step 8: Set up lazada API
Select lazada logo-> connect now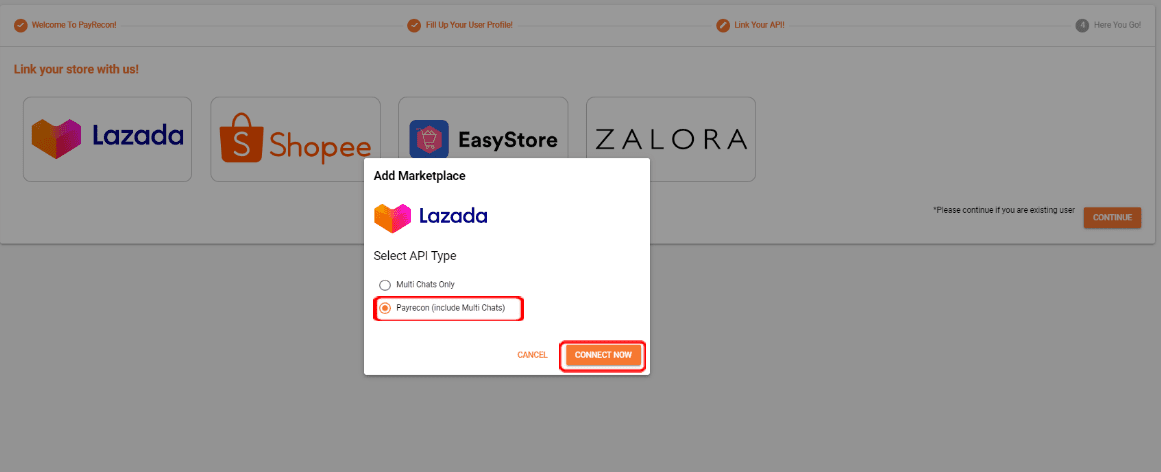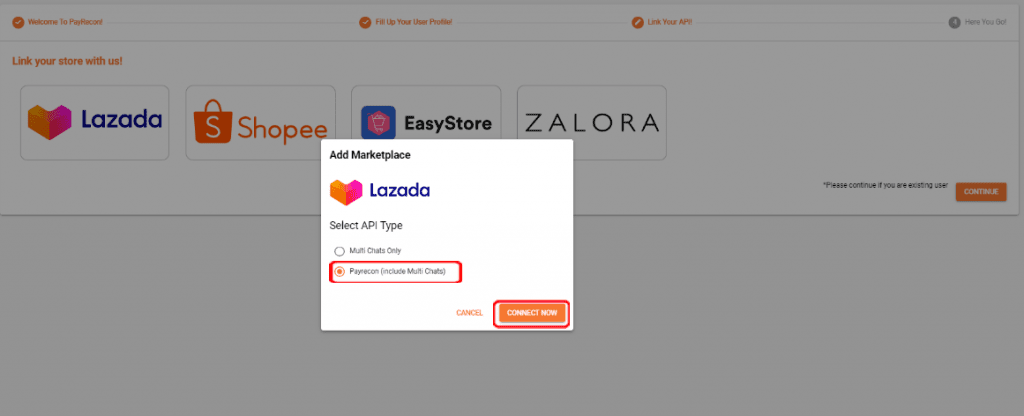 Choose your country -> fill in your Lazada Seller Center account -> submit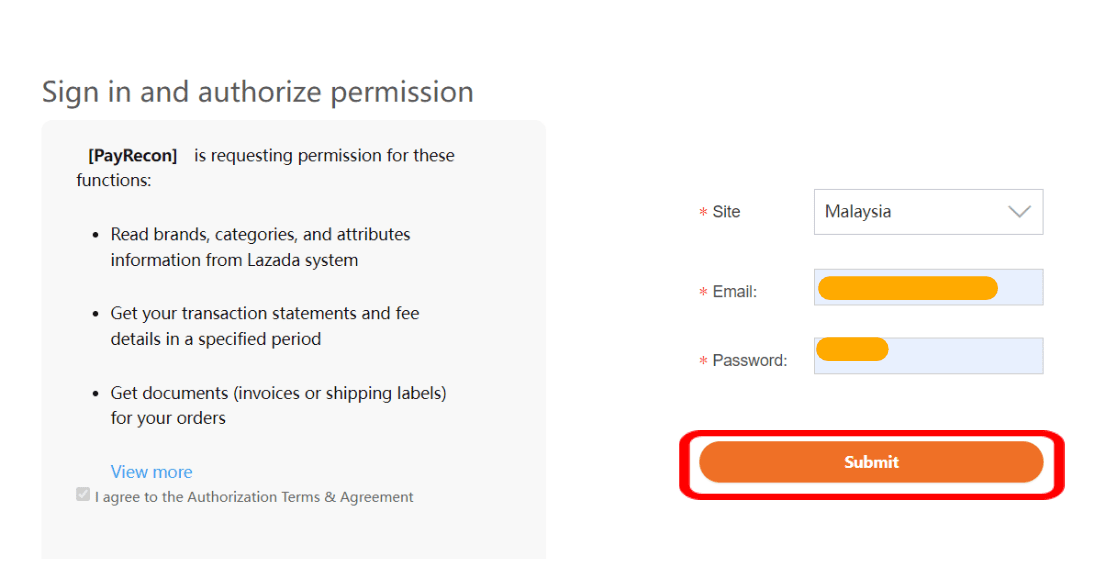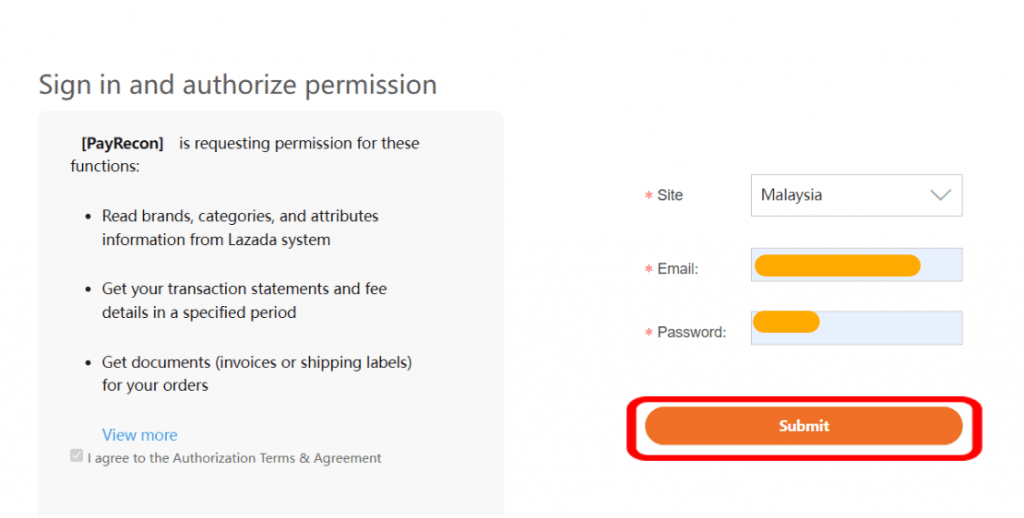 Step 10: Set up shopee API
Select shopee logo -> connect now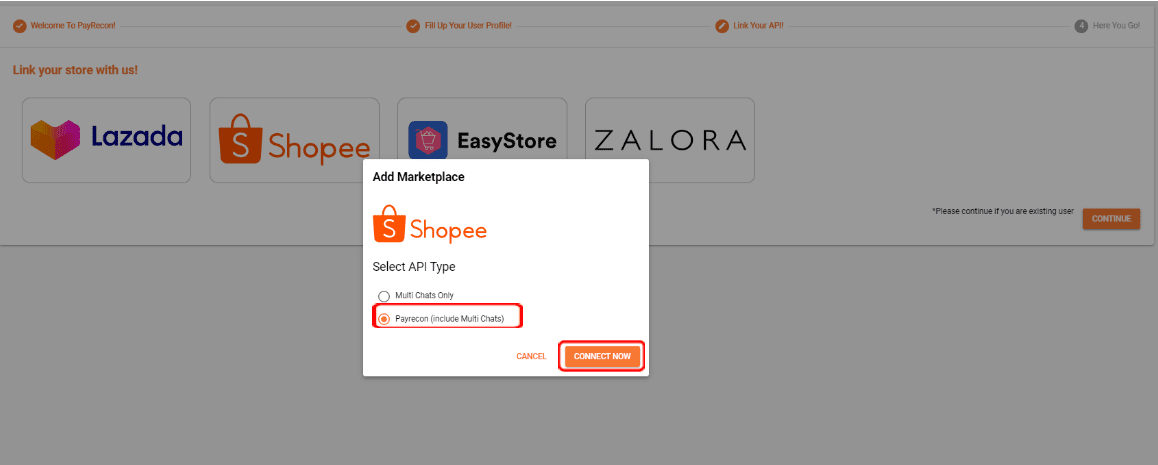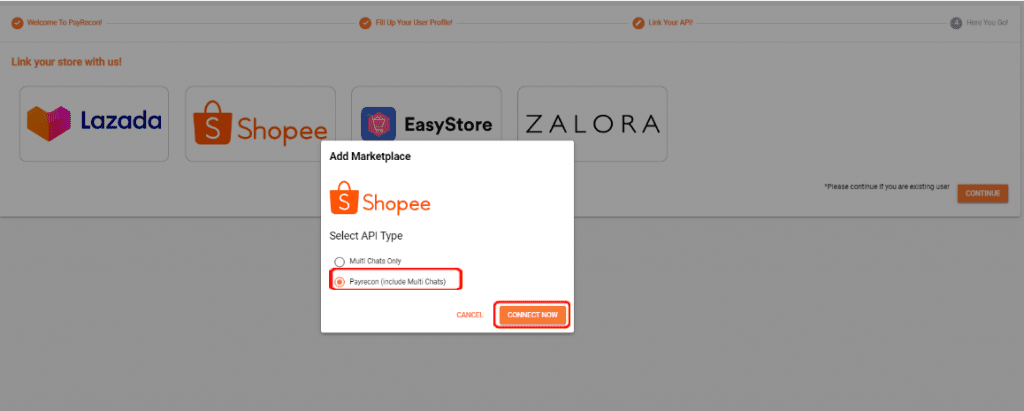 Choose your country -> fill in your shopee Seller Center account -> Log in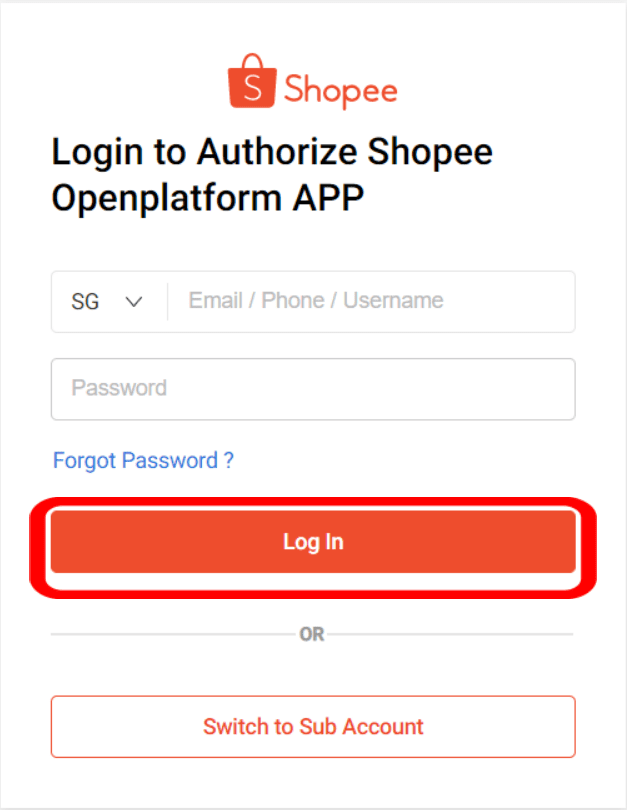 Your Marketplace accounts are ready to use in PayRecon now!

Step 13: Add User Details and Company Details
Setting -> Edit user details -> Update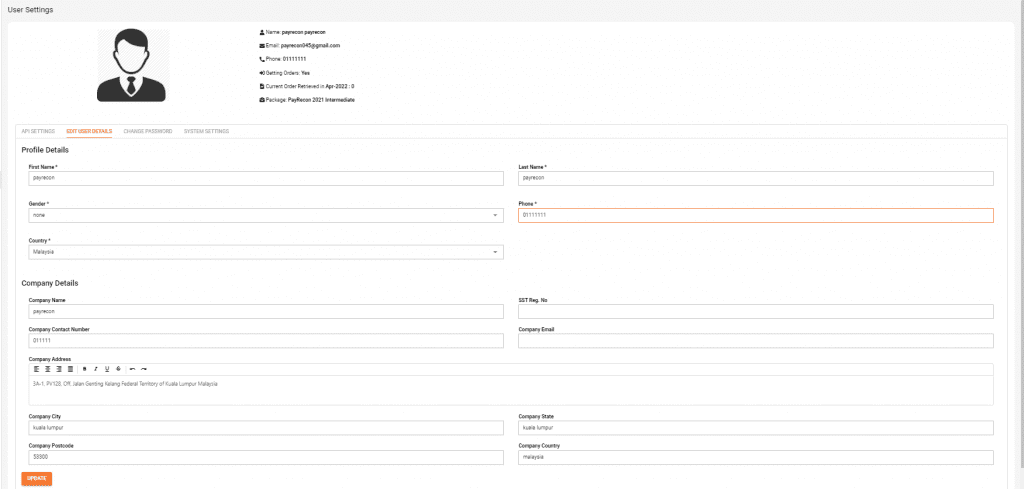 Step 14: Add Each Shop ID Company Details
Select store -> fill in the infomation
After setup, scroll to bottom and click confirm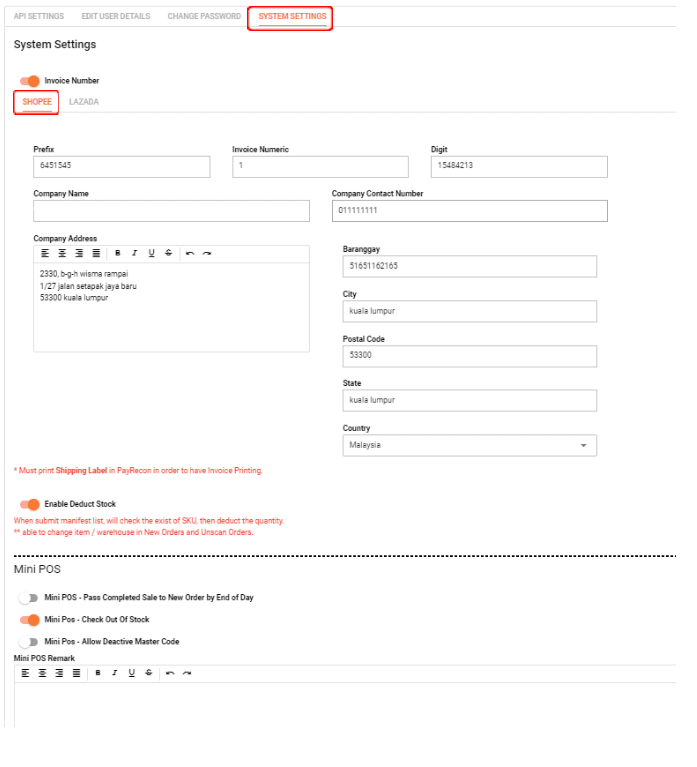 Toolbar -> Inventory -> Warehouse

Fill in your company info
* Please take note that this warehouse is for payrecon inventory use only.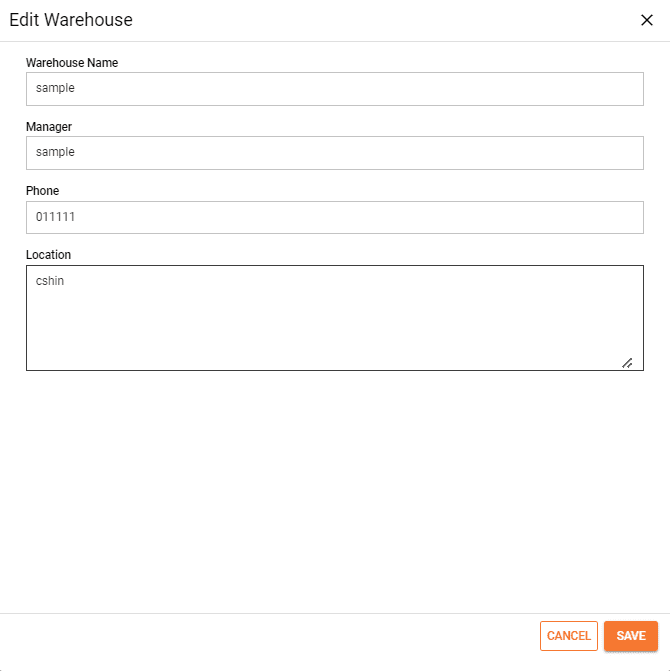 Step 18: If you already have product selling on marketplace
Step 19: I am fresh to starting my marketplace business.
1. Every SKU need to add master code.
2. Adding a master code makes manage multiple marketplace and store stocks easier.
-> Step to create master code
How to Create New Product?
Step 21: Manage product quantity
Things you should take note:
Inventory list column
Stock on hand-> Stock in your warehouse
Available stock -> %SOH to available- On hold- In process -+/- column = available stock

Step 23: To check your stock and manual sync to marketplace
Available stock is the actual stock you can sync to marketplace
To refresh available stock and sync latest stock to marketplace
click check MQ -> select master code -> manual sync
How to Manual Sync Quantity to Marketplace?