You can do this by navigating to the mastercode section and filling in the unit price column. Once you've set the price, it will also be reflected in your Smart POS system.
If you need to edit prices for multiple products simultaneously, you have the option of using the "Bulk Edit Master Code" function. Start by clicking on "Bulk Edit Master Code."
Then, click "Edit Master Code" and proceed to select "Download Master Code." This action will initiate an automatic download of an Excel file.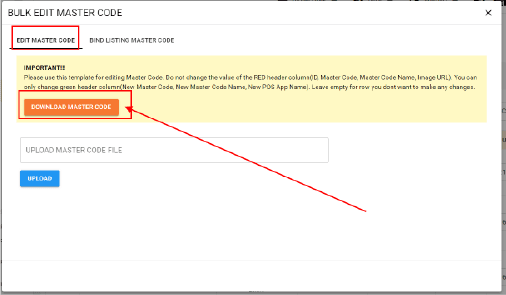 Open the downloaded Excel file and focus your attention solely on the designated green column. It's important not to make any edits to or remove the red column.
Once you've made your adjustments, proceed back to the page you download to upload the edited file, and at this point, the system will take over and process the changes you've made.