What to Sell on Shopee: 24 Top Selling Items from Shopee [2019]
Shopee as one of the most popular online shopping marketplace in South East Asia has created tremendous opportunities for sellers.

But the question is what to sell on Shopee?

Well, in this post, I am going to share with you 24 top selling items from Shopee that you can take into consideration in 2019.

Without furth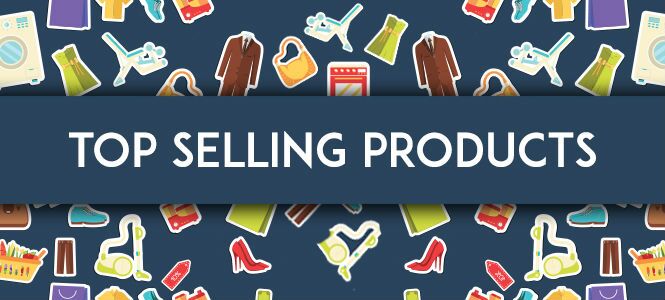 24 Best Selling Items that You can Sell on Shopee in 2019
Before diving into the specific hot selling items from Shopee, let's figure out what are the top niches that you can start on Shopee first:
Now you already know what the best niches on Shopee that you can start with are, let's go over with the specific hot selling items one by one next.
1. Printed Striped Culotte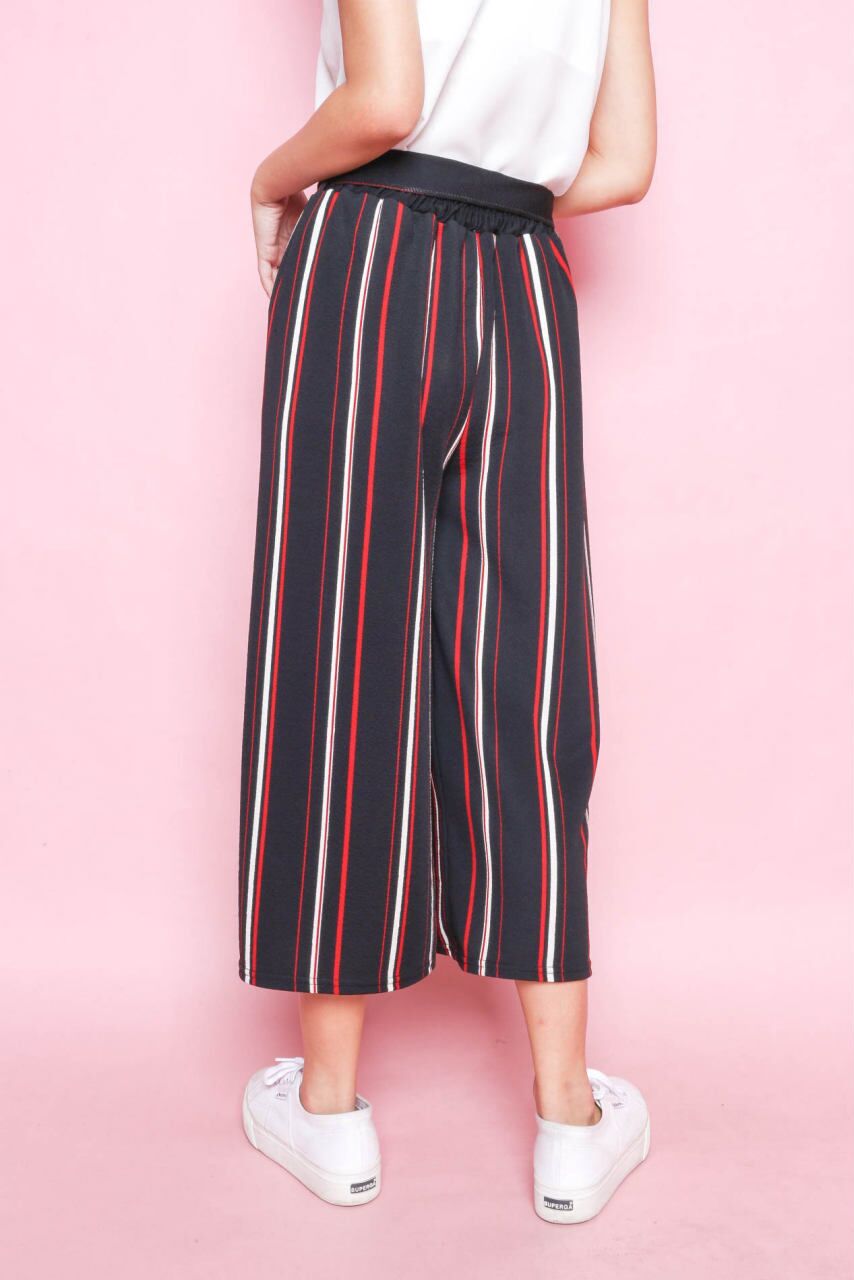 Nowadays, more women are preferring to purchase clothes that they can wear to almost every location or occasion. Printed strap culottes give women this freedom.

If a lady is heading out for a Sunday brunch with her friends, she can simply wear the culottes with her favorite strappy heels and a tank top. If the lady is going shopping, she can pair the printed strap culottes with some cool sneakers.

Pairing the culottes with other clothing to make a sensation is extremely easy. This coupled with the fact that the attire is both comfortable and looks cool makes it one of the products that have the most customers on Shopee.
2. Birthstone Earrings
Every woman wants to accentuate her face. More women are buying the birthstone earrings since they have embellished Swarovski crystals which help increase the face accentuation.
The birthstone earrings are not just authentic, they feature a Swarovski seal of authenticity. Women will be willing to purchase them because they will be 100% sure that they are getting a genuine product. The product is hypoallergenic.
When selling Birthstone earrings, you should be able to find willing buyers considering that women prefer products that are gentle to their skin. The fact that the product is lead- and nickel-free makes it more appealing to women.
3. Superga 2750 Cotu Classic Sneakers
Women want light-weight sneakers. No woman wants to feel like she is dragging a heavy object with her feet. These sneakers are incredibly lightweight. They are super strong and fully breathable.
This means that apart from the sneakers feeling comfy, they will also last for a long time. Durability is an incredibly attractive quality for most buyers.
If you do obtain a wide range of sizes, you should have the ability to reach out to a wider market. You can get the product in up to 14 different sizes.
Women's Fashion Dropshipping for ShopeeMore >Halter Flower Backless One-Piece Swimsuit$5.91Detail>Feather Printed Twist Front Padded Tankini Swimsuit$5.54Detail>Lace Up Tie Dye Padded Tankini Swimsuit$6.18Detail>Floral Print Ruched Tankini Set$4.98Detail>
1. ORIGINALAB Adjustable Sneaker Freshener Pill
Every man wants to keep his sneakers fresh all day. No one wants to feel embarrassed whenever they have to remove the sneakers in a public place. This is probably the main reason this sneaker freshener pill has already sold more than 2200 units.
The product has some nice qualities which could make it more appealing to all men. No one wants a product that is complicated to use. The freshener pill is extremely easy to use.
It only requires the user to twist its capsule open and then place it inside the sneaker. Men will love the fact that the pill is not just ideal for sneakers, it also does a good job of removing odor-causing bacteria from luggage, cupboard, gym bags, etc.
2. Sneakerguard Midsole Pen Boost White Marker
Most men don't want to throw away their sneakers or shoes simply because the midsole has started yellowing. This is the main reason this product will be appealing to most men.
It will make it possible for men to restore their sneakers back to life. The easy-to-use product will help men tidy up marks and blemishes which appear on the midsoles. Men will love the fact that this Acrylic-based paint is generally used by professionals to customize sneakers.
3. Japanese Katakana Glow in The Dark White Shoelaces
Most men do want to add a sense of style to their shoes. With good marketing, you should be able to find numerous buyers on Shopee for this shoelace which has the ability to glow in the dark.
Of course, you will have to ensure that the product you are offering your customers is printed with high-quality ink. Men prefer a product that lasts for a long time.
Men's Fashion Dropshipping for ShopeeMore >HUAWEI Honor 4 Smart Watch Multifunctional Sports Bracelet$34.99Detail>Kospet Optimus Pro Dual System / WiFi GPS / Android 7.1.1 System / Sports Management / 8.0MP Camera / 3GB RAM / 32GB ROM Smart Watch$179.99Detail>HUAWEI Honor 4 Smart Bracelet for Running Fitness Tracker Sports Wristband$15.61Detail>Christmas String Light Faux Collar Printed Drawstring Hoodie$7.75Detail>
1. Jeju Wet Wipes
Every parent is always willing to purchase the best wet-wipes for his or her baby. With good marketing, you should have the ability to reach out to these willing buyers.
When compared to other similar products, most buyers will consider Jeju wet wipes to be more economical. This is because these wet wipes are much thicker. Also, simply because each wet wipe has more water, it is much better for babies.
2. Mamypoko Diapers
Customers on Shopee are loving this product. This is obviously the main reason the product has already sold more than 6300 units and managed to retain a 4.9-star rating.
People with kids will always require diapers. This means that the market for the diapers will never cease to exist which is perfect to sell on Shopee. Mamypoko Diapers have better quality when compared to other similar products. This means that buyers will prefer them over other products.
3. Wet Bag
People with babies are always struggling to find an ideal way of storing their child's wet clothes and soiled diapers.
If you do decide to start selling this product on Shopee, you will find a large number of people who are looking for the bag as a solution to their problem.
The fact that the wet bag has 2 pockets will make it even more appealing. People with children will have an easier way to separate their items.
Mother & Kids & Toys Dropshipping for ShopeeMore >ACurio AF – 703 – L Heart Rate Monitor Ultrasonic Fetal Doppler$16.14Detail>17 Tone Wooden Kalimba Thumb Piano Portable Finger Musical instrument$9.38Detail>S9 Micro Foldable RC Quadcopter RTF 2.4GHz 4CH 6-axis Gyro / Headless Mode / One Key Return$13.99Detail>1885 – A 2.4G 1/18 18km/h Drift RC Off-road Car RTR Toy Gift$8.59Detail>
1. Milo Packet Drink (24 x 200ml)
People do want to enjoy a nice tasty drink. However, everyone wants something that can boost his/her health and wellbeing. Milo packet drink offers its buyers not only a nice milky and chocolatey taste but also minerals and vitamins.
More people will be willing to purchase the product considering that it contains vitamin B which helps reduce both fatigue and tiredness. The product has calcium which helps build strong teeth and bones.
It has iron which boosts cognitive function and development. The product is specially formulated using cocoa, milk, and protomalt. All these great features indicates that it's a great product to sell on Shopee.
2. Salted Egg Indomie
People do love Indomie globally. This means that the product already has a big market. The product combines the rich and savory taste of salted egg with the springy goodness of Indomie.
This makes the product even more appealing to buyers on Shopee. If you do offer a nice price and also ensure you market to the right people, growing your profit shouldn't be complicated.
It is important to ensure that you are using high-quality shipping to reduce the chances of the customers receiving a crushed product.
3. Kiki Noodles
This is a perfect product for both foodies and non-foodies. The fact that it has already sold more than 1100 units and managed to retain a 4.9-star rating means that the buyers are already loving the product.
If you start selling the product on Shopee and offer a nice price, you won't find it hard to locate interested customers. Offering numerous variations will help you reach out to a larger audience.
1. Pokemon Go Auto Catch + Spin
Since its launch back in 2016, Pokemon Go has seen some amazing engagement and growth. The video game has 5 million daily active users and 147 million monthly active users.
This means that the market for Pokemon Go related products is already huge. All you will have to do to make money from a product like Pokemon Go Auto Catch + Spin is market to the right people and also offer a nice price.
When we checked this product on Shopee, it had managed to sell more than 1700 units. The fact that the product had retained a 5-star rating indicates that its users are loving it.
2. Tecware Phantom Mechanical Keyboard
Computer users are looking for keyboards which allow them to type more efficiently even in poorly lit areas. This product features long-lifespan SMD LEDs and multiple lighting effects.
The fact that the keyboard offers a real solution to a real problem means that more people will be willing to purchase it. The keyboard guarantees its users over 50 million reliable keystrokes.
This suggests that the product is durable. It has an amazing "floating key" design which should be appealing to a large number of computer users on Shopee.
If you manage to reach the right people through your marketing, you should keep replenishing your stock every now and then.
3. Xiaomi Amazfit
According to Statista, smartwatch sales reached 141 million back in 2018. This is up from 75 million back in 2017. This indicates that the market for smartwatches is expanding.
More people are interested in getting themselves or a loved one a high-quality smartwatch. The fact that Xiaomi Amazfit has managed to retain an average 5-star rating after being reviewed by more than 200 buyers indicates that it is a high-quality product.
The product has amazing features which should make it appealing to a large number of buyers.
Mobile Products Dropshipping for ShopeeMore >HUAWEI Honor 4 Smart Watch Multifunctional Sports Bracelet$34.99Detail>KingWear KW18 1.3 inch Round Dial Smartwatch Phone MTK2502 IPS Screen Pedometer Sedentary Reminder Bluetooth 4.0 Heart Rate Monitor$65.99Detail>Luminous Wristband for Xiaomi Mi Band 3$1.09Detail>Bewell ZS – W086B Wood Quartz Men Watch Analog Date Display$25.61Detail>
1. Muji Humidifier
After spending a whole day at work, the one thing that most people look forward to is relieving stress.
Numerous people will be willing to purchase the Muji Humidifier considering that it has the ability to promote better sleep and also improve the mood.
The Muji Humidifier can also be used as a LED night light even when the mist function is not on. This means that buyers will be getting even more value for their money.
The fact that the product has already sold more than 5800 units shows that it has an extensive market on Shopee.
2. BTO Group Buy Mat Mop
Keeping Nasty insects out is everyone's goal. You can make this goal much easier to achieve by selling the BTO group mat on Shopee. The mat is extremely easy to customize.
This means that your customers won't have a hard time installing it. Since people have varying color preferences, offering a wide variety of colors would be a good idea.
If you price your product correctly and also offer some appealing benefits, for example, free shipping after spending a certain amount of money, finding customers should be easy.
3. Xiaomi TV Box
People want to invest in products which make entertainment easier. Instead of searching for videos manually, people want a tool that can recommend videos based on their Google Play and YouTube preferences.
By selling this TV box on Shopee, you will be offering what most people are already looking for. This means that getting customers shouldn't be a problem.
The largest selling point for the Mi Box is that it is capable of keeping its users entertained for hours with radio stations, viral videos, hit shows, and blockbusters.
Home & Garden Products Dropshipping for ShopeeMore >Dibea DW200 2-in-1 Cordless Hand-held Stick Vacuum Cleaner$106.99Detail>Portable Travel Inflatable Foot Leg Rest Pillow Cushion$4.82Detail>Garden Flexible Expansion Pipe Water Hose with Spray Gun$4.44Detail>VIOMI Stainless Steel Vacuum Portable 300ml Thermos from Xiaomi youpin$9.30Detail>
1. Sand&Sky Australian Pink Clay Porefining Face Mask
Acne is a common problem that most people have to deal with. Most people want a solution that actually works. By offering this product on Shopee, you should be able to make a good profit while helping people get rid of acne.
The product is a 4-in-1 treatment. Buyers will love the fact that it has the ability to detoxify and also brighten in less than 10 minutes. It is 100% cruelty-free and contains zero nasties. Hence, it won't affect the users negatively.
2. La Roche Posay Effaclar Duo
This product does not just help people deal with acne. It also helps shield against environmental trigger factors while correcting both in-depth marks and imperfections.
This is a product that will be appealing to someone who wants to correct unattractive marks. When selling the product, you should be able to find a good market in people who have to deal with sun exposure on a daily basis.
Good packaging and ensuring that the product gets to the buyer in perfect condition can help you get more customers.
3. Maybelline Age Rewind Concealer
Puffiness is generally not attractive. A large number of people are always looking for a way to ensure that the eye area appears both refreshed and radiant.
This product is an ideal solution. If you market to the right people and also price the product correctly, finding willing buyers should be easy. Different people may prefer different variations.
Hence, having a wide range of variations can help ensure that you don't lose potential customers.
Beauty & Health Products Dropshipping for ShopeeMore >ZY Men Classic Shaving Kit Pure Badger Hair Brush Stand Holder Soap Bowl for Razor Facial Cleaning Tools$3.66Detail>SEAGO Creative Electric Toothbrush Replacement Head 5PCS for SG503 SG – 507$1.85Detail>Health Care Digital Upper Automatic Wrist Blood Pressure Monitor$6.46Detail>3PCS Replacement Toothbrush Head for SOOCAS / Xiaomi Mijia SOOCARE X3$3.82Detail>
1. Charcoal Pee Pad 1-for-1
A large number of people own pets. This means that this product already has a huge market. The pee pad qualities have the potential to make the product irresistible.
The product is high-absorbent, it is ideal for both cats and dogs, it is leak proof, and has anti-bacterial characteristics. The product features odor control.
This makes the product even more appealing considering that pet owners won't have to deal with odors in their homes.
2. Feeding Mat
Pet owners don't like the idea of finding pet food everywhere in their home. Homeowners are always willing to spend cash to solve this problem.
If you do offer the feeding mat at an affordable price, buyers will be willing to purchase it. Buyers will love the fact that on top of keeping the home clean, the feeding mat itself is easy to clean.
Most people will only be willing to purchase the feeding mat if it has a color that appeals to them. For this reason, it is a good idea that you have numerous colors in stock. The feeding mat is already available in over 5 color variations.
3. Bio-X Aerosol Spray
In most homes, pests are a huge bother. Every homeowner will be willing to invest in a product that has the ability to eliminate the pests while not having any negative effects on anyone.
The Bio-X aerosol spray has all these qualities. This means that if you start selling it on Shopee, you should be able to find customers quickly and easily.
When used on pets, the aerosol spray will only do its job without affecting the pet. Its unique formulation makes it lethal for insects but safe for both birds and mammals.
Customers will be impressed with the fact that the product has the ability to eliminate numerous insect pests, including mosquitoes, bugs, fleas, ticks, carpet mites, etc.
Where to Find the Best Supplier of the Hot Selling Items?
If you run a shop on Shopee, it means that you can reach to the southeast Asia market that is an increasing e-commerce marketplace. The common and easiest way to run a Shopee shop is dropshipping from a supplier to Shopee, then what can be a good dropshipping supplier?
★ Quality products at affordable price
The best product to dropship is the one with high quality and higher profit. However, purchase online is hard to control the product quality, therefore, you can ask for a sample or find the suppliers with a return policy.
As for the price, it is transparent online, you can check more suppliers price to have a comparison. It is worth noting that the final cost does not only depend on the product price, but you also need to estimate the total cost includes the shipment and the others.
★ API method to sync data
Most of dropshipping business is online ecommerce. The sellers are confused to deal with much work like adding listings, edit products information, and more. If you can sync data between your supplier and your store, then your dropshipping on Shopee will be almost automatic. API is the way to ensure your efficient work.
So, where can I find such a supplier with API?
As we know, Shopee products are cheap thus very popular in Southeast Asia. In fact, most of the sellers on Shopee purchase products from China and then resell to Shopee for a higher price. Chinese products are popular due to their extensive and cheap.
Surely, the easiest way is to dropship Chinese products on Shopee. You needn't the warehouse, the much inventory and much capitals, thus it's a free risk and easy way to make money on the internet.
Here is Chinabrands, a professional dropshipping platform, which have one stop features to deal with everything include package, shipment, data sync and etc.
You only need to find the products on Chinabrands and then add them to your Shopee store. Until now, you have run a dropshipping store on Shopee. You needn't worry the stock of products. Chinabrands have over 500000 SKUs to choose from. All products will be checked by the QC team.
Maybe many sellers know Alibaba or Aliexpress, also many people find products from there to resell on Shopee. But Alibaba and Aliexpress is only a platform, All products belong to the suppliers registered on this platform. Alibaba doesn't deal with the shipment and QC.
If there is a problem, Alibaba as the third party to help you solve problems. Although you can find almost anything on Alibaba and Aliexpress, the products quality and the suppliers are hard to control.
Chinabrands is a brand of Global Egrow Group, that is the largest cross-border e-commerce company in China. They are highly developed in overseas business these years. Currently, their overseas business has covered the USA, UK, European, Russia and more regions around the world.
They are actively building overseas warehouses, now Chinabrands has totally 36 warehouses. We can look forward to their self-logistic network around the world.
SKU Quantity: 657276
Order Quantity: 37803850
Best Dropshipping & Wholesale Supplier – Choose Chinabrands.com
Last Words
So that's my post all about top selling items from Shopee that you can take into consideration in 2019.
Now It's your turn:
Is there anything still missing from this guide that you are looking for?
Are you ready to start a Shopee online shopping store?
>>Book a Free Online Demo to see how to sell better and automate your Shopee Business
original article from : https://www.chinabrands.com/dropshipping/article-top-selling-items-shopee-16399.html