How to Pass Invoice from PayRecon to FlexSoft?
Select ORDERS > CARRIER MANIFEST then CLICK in the manifest which you want to pass invoice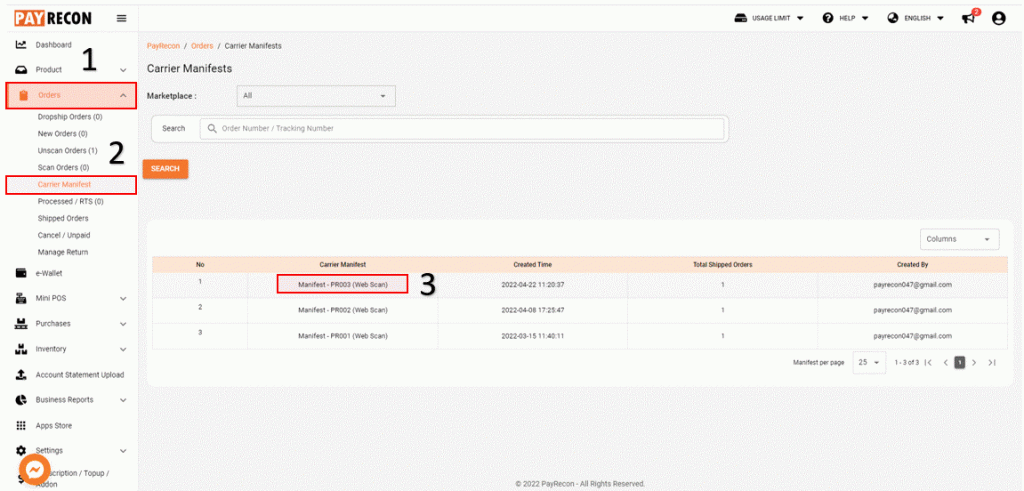 SELECT the order u want to pass invoice then click SEND TO INVOICE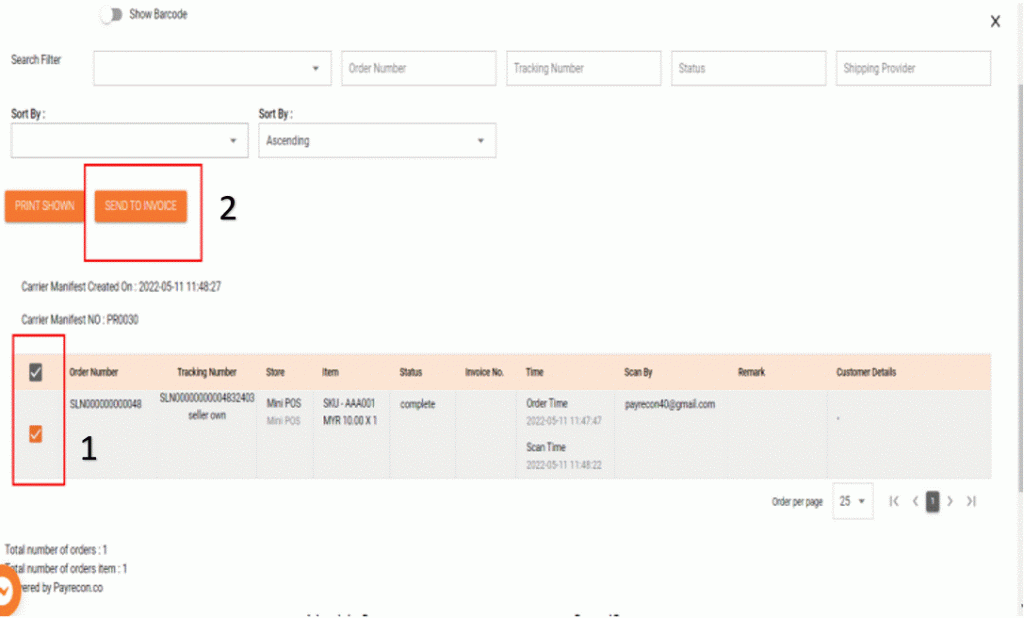 After click send to invoice, it will show SELECTED ORDER HAS GENERATE AN INVOICE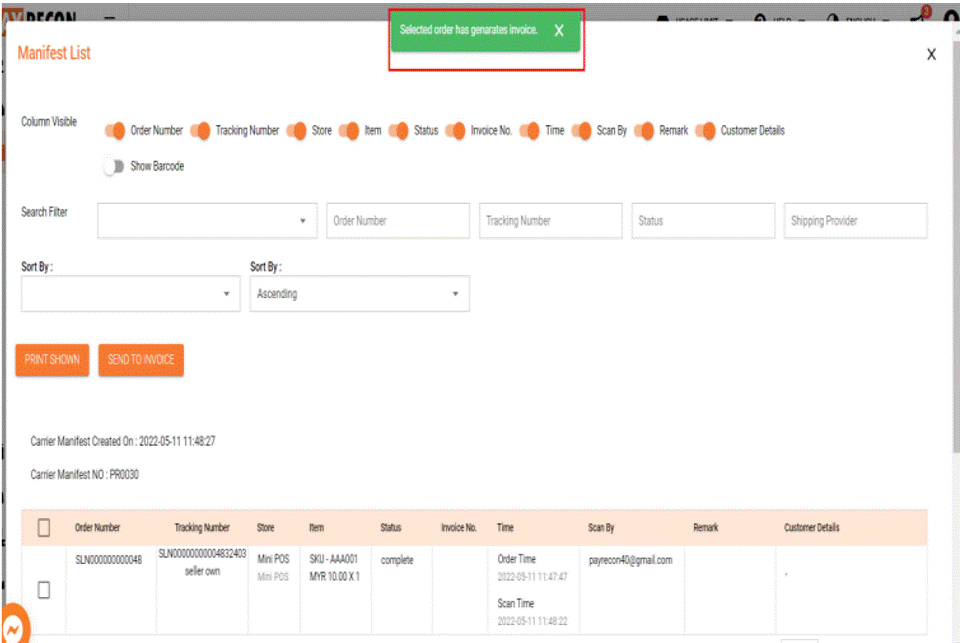 Next Click Show Invoice List to check again the selected orders.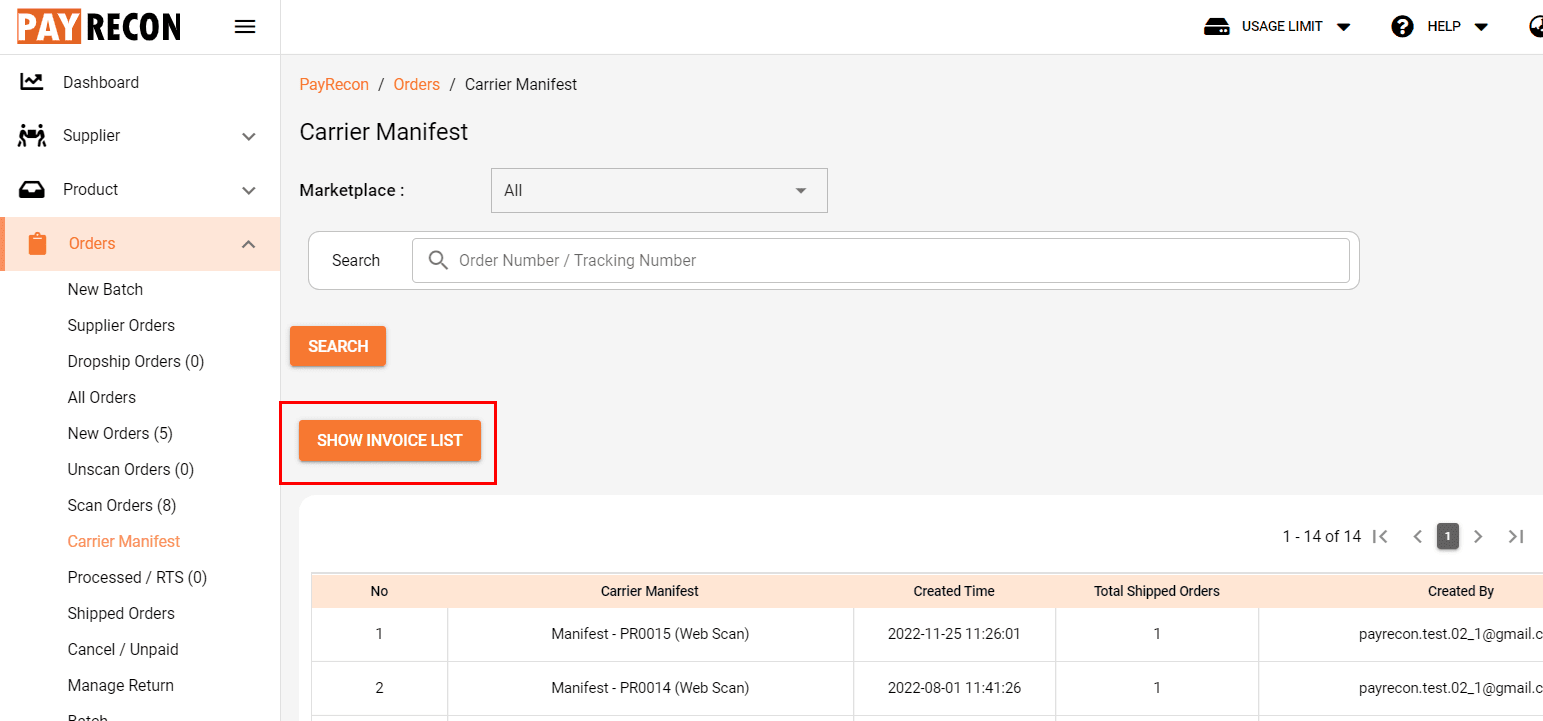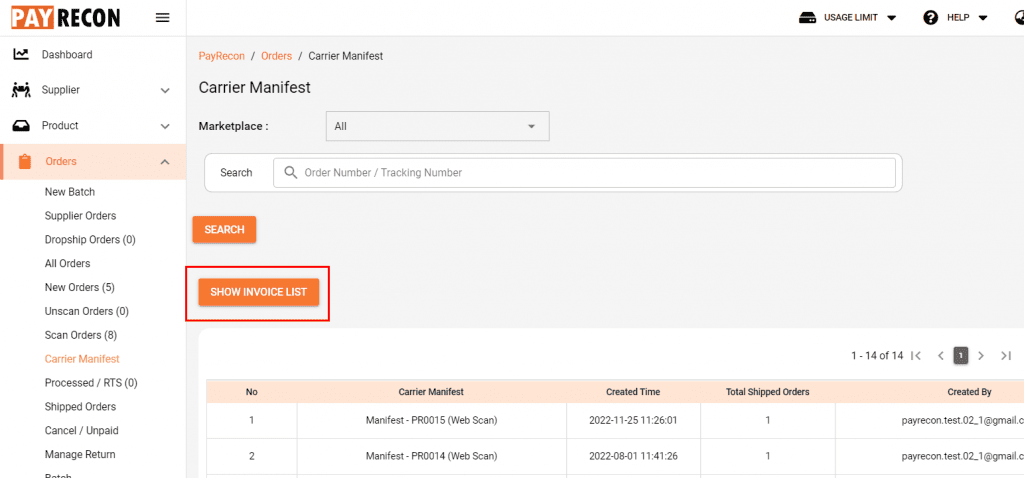 Then, Click Pass Invoice to Accounting(ALL) to proceed.